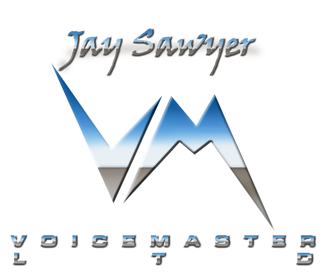 Recording Options
As a talent who voices projects globally, I am available to travel to your studio location, use ISDN, e-mail audio files, upload audio files to your ftp site or use a phone patch. Call or e-mail for details

File Types
mp3, cda, wav, aif and more. Ask for more details about specific file types.

Producers now realize that professional voice talent isn't bound by any zip code
anymore. Talent comes from everywhere in this digital age, not just
New York (10011) or Los Angeles (90212).
I am an East coast based talent with much better than West coast hours
and availability, while serving clients globally.
My pledge to you is that when "time is money", I am your talent.
Audition or scratch your unique copy and keep it confidential.
Accepting faxed and e-mailed copy.
Scratch tracks/auditions are recorded as CD quality .mp3 files.
Audio files are sent by e-mail or can be uploaded to your ftp site.
Same day audition turn-around in most cases!
Work on CD can go "next day" in most cases.

I.S.D.N. WORK is always available.
CD's are recorded in all the current audio file formats and bit rates.
Contact my agent when you need me on location, for jobs, auditions, scratch tracks, demos, and rate quotes. Let them earn their 10%
Requests for voice overs ONLY, please. This is not a full service studio for hire.
Jay Sawyer, VoiceMaster Ltd., the VoiceMaster Ltd. Logo
and www.VoiceMasterLtd.com website including all of it's contents
© 1996-present All rights RESERVED