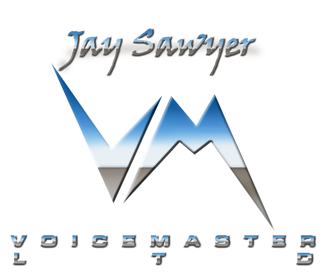 "Mr. Sawyer gets what film voice over is all about. He has a great sense of texture and depth that is rare and accomplished. He's the diamond in the rough directors are always desperately looking for. We demand excellence and creativity in all avenues at our company. Mr. Sawyer's voice over is nothing short of that goal."
--Jeff Murphy (Producer- Quest Pictures L.A.)
"Jay Sawyer is not only an amazing voice talent, he's also a pleasure to work with. Jay is the consummate collaborator, and I've often found his input makes a project that much better."
--Pat Ortman (Founder/feature film producer of Emptystreet Productions L.A.)
"Jay Sawyer has tremendous talent and range. Working with Jay was an absolute treat. He's a true professional. He was a real asset to our trailers and commercials."
--Will Packer (Producer, Rainforest Films)
"Jay was super easy to work with. I gave some notes and was quickly e-mailed back an mp3 of the copy. I was pleasantly surprised to not only get the read per my notes, Jay also gave me several alternate reads that I used and really added to the project. He was right. Knowing now how truly versatile he is, he will be my one stop shop for all my VO production needs in the future. I can't recommend him enough."
Miguel A. de la Lama (Con Queso Produtions L.A.)
"You do have an interesting voice! You have the tools…"
--Don LaFontaine (Leading movie trailer talent in L.A./ rest in peace)
"Jay is a true professional and always willing to help eradicate any problems that may arise....he's a real team player and an excellent voice talent. I would recommend Jay to voice any movie trailer. His voice really added a new dimension of professionalism to my film."
--Aaron Wolf (Howling Wolf Films L.A./ N.Y.)